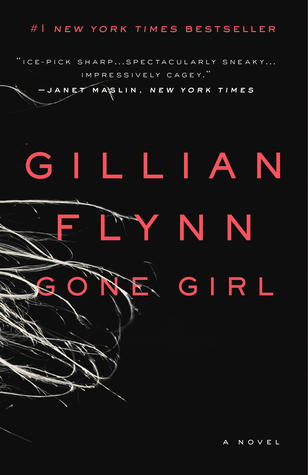 Nick Dunne has met the girl of his dreams in Amy Elliott. She is smart, funny and very beautiful. They have met at a friends' party and click right away.
Nick is a writer who is currently creating questionnaires for a magazine. Amy is the daughter and inspiration for her parents' series of books "Amazing Amy". Both are extremely good-looking and make a beautiful couple.
Nick and Amy live in New York and they both lose their jobs weeks apart from each other. Nick receives a phone call from his sister, Margo (Go), that their mother is ill and needs to be cared for. Nick and Amy move back to Nick's hometown in Missouri.
This is when the trouble between Nick and Amy begins. Nick has found Amy to be intolerably picky and has co-purchased a bar that he runs with his sister, "The Bar". From this point, the shenanigans get very serious. Amy devises plans, Nick falls into traps.
This is psychological thriller par none. The scheming and game-playing are mind-bending. This is a book you definitely must read and then cherish the real relationships that you have in your life.
gillian-flynn.com