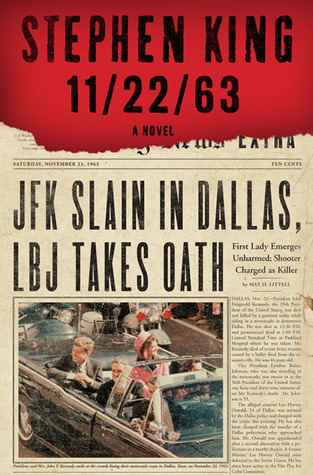 Jake Epping has been asked to go into the past to prevent the assassination of President John Kennedy. He travels to the past and ends a friends devastation, then returns to the present.
He decides to make that step back one more time to accomplish the saving of the President and lives in the past for 5 years, therefore making a life for himself in that time frame.
You will have to read the book to find out if he achieves his goal or not.
Once again, outstanding writing by an outstanding author. Has you wondering if you would change history if you had the opportunity.
www.stephenking.com